Halloween Party
Twice the fun this year!

 
In addition to our Annual Howl-o-ween Daycare Party, we will be expanding the party. We will be having a party for dogs and their humans on Monday, Oct. 30th
The Howl-o-ween Daycare Party (for dogs at Daycare Only) will be on Tuesday, Oct. 31st.
See more details below!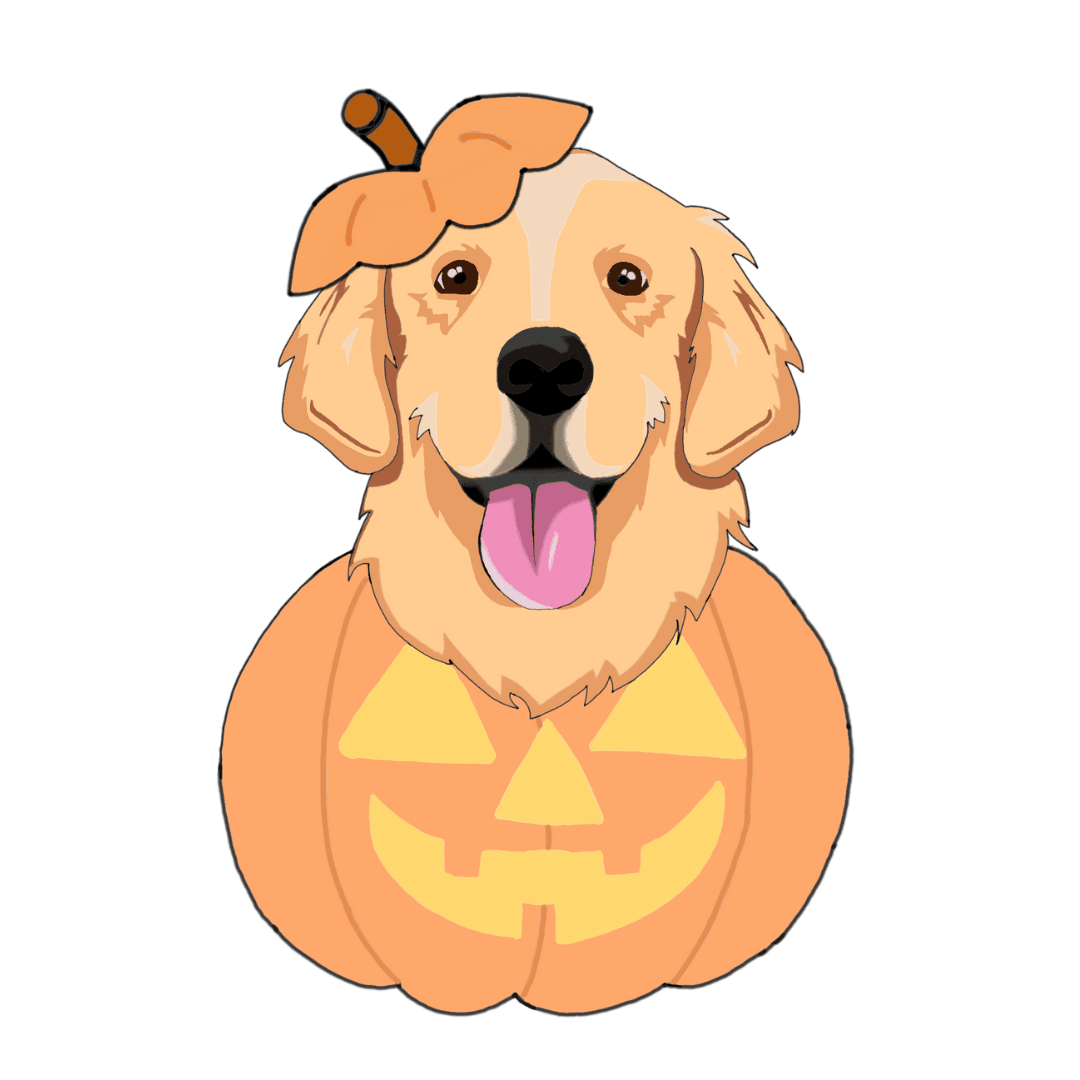 Client & Dog Party – Oct. 30th, 6-9pm
Fusion Pet Retreat is having an extra spooky Howl-o-ween Party this year! We are having a party for clients and their dogs to attend on Monday, Oct. 30th from 6-9pm.
The Activities
We will be hosting different spooky activities that dogs and their humans can participate in. These activities will include:
– Get Sniffy Pumpkin Patch
– Dog Costume Contest (see more info below!)
– Puzzle Toy Carnival
– Photo Booth
– Doggy Races
– Candyland FUNgility
– Spooky Doggy Treat Bar
– Graveyard Digging
– and a bunch of local Vendors to shop with!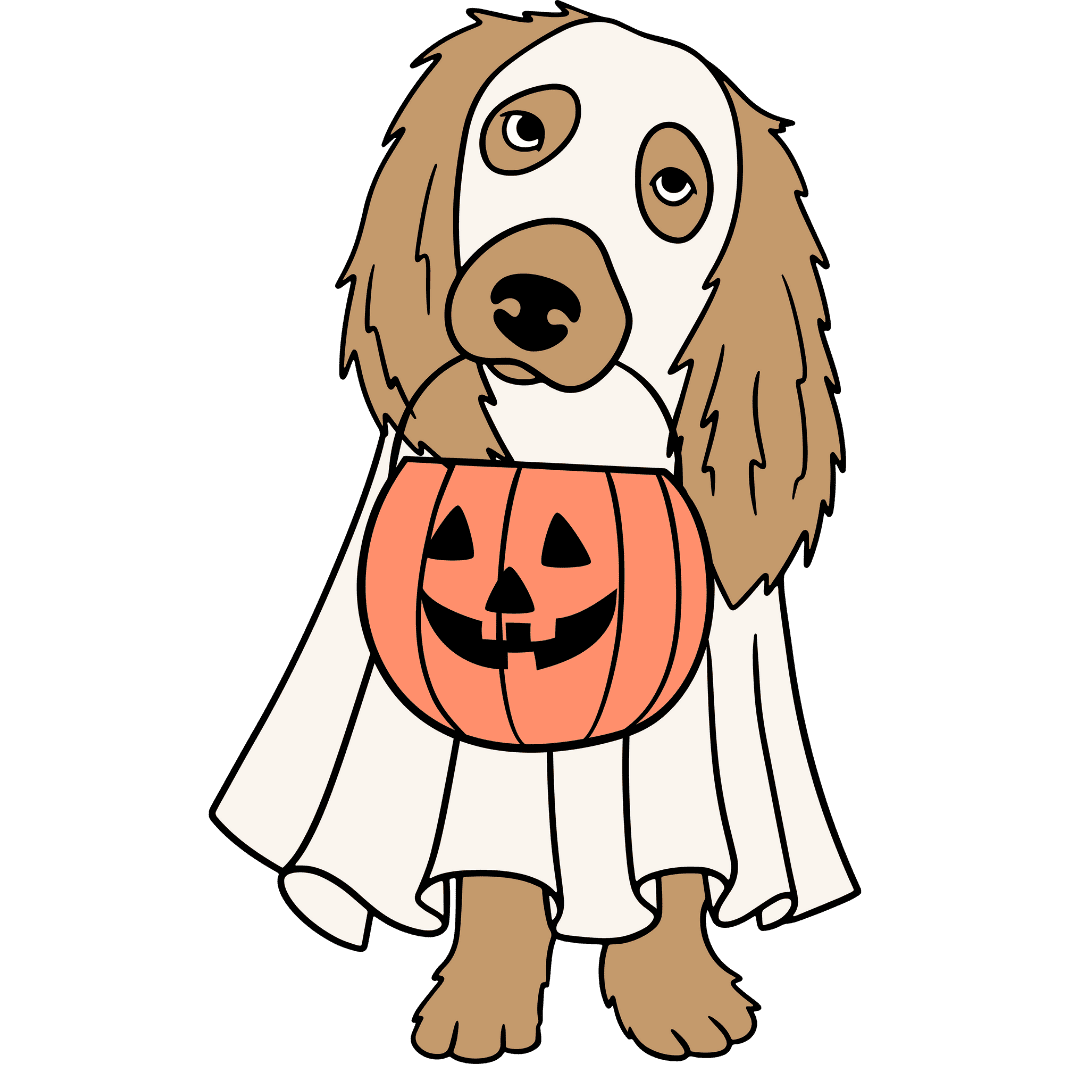 Rules
All dogs need to be up-to-date on vaccinations
All dogs need to be on regular flea and tick preventative
All dogs need to be healthy and able to attend an event
Dogs need to be comfortable on-leash around other dogs 
Dogs must be accompanied and leash must be held by at least one adult (over 18)
Dogs must be on leash at all times
No Retracable Leashes or E Collars will be allowed
Clients must pickup or clean up after their dogs throughout event
Tickets must be purchased in advanced online
Tickets
Tickets will be sold per dog for $10. For each dog you want to bring, please purchase a ticket. Any family members are welcome to attend with their dog. The dog tickets will allow your dog to participate in all of the party activities (9+)! Just like in Trick-or-Treating your dog will get some goodies throughout the party to take home and enjoy!
Limited tickets will be available in differing starting time slots. These slots will begin on Monday, Oct. 30th at 7pm and will be available every 15 minutes until 8:30pm. People are welcome to stay longer, these times are just the staring times for your dog. This helps to spread out the entry of people and their dogs throughout the evening.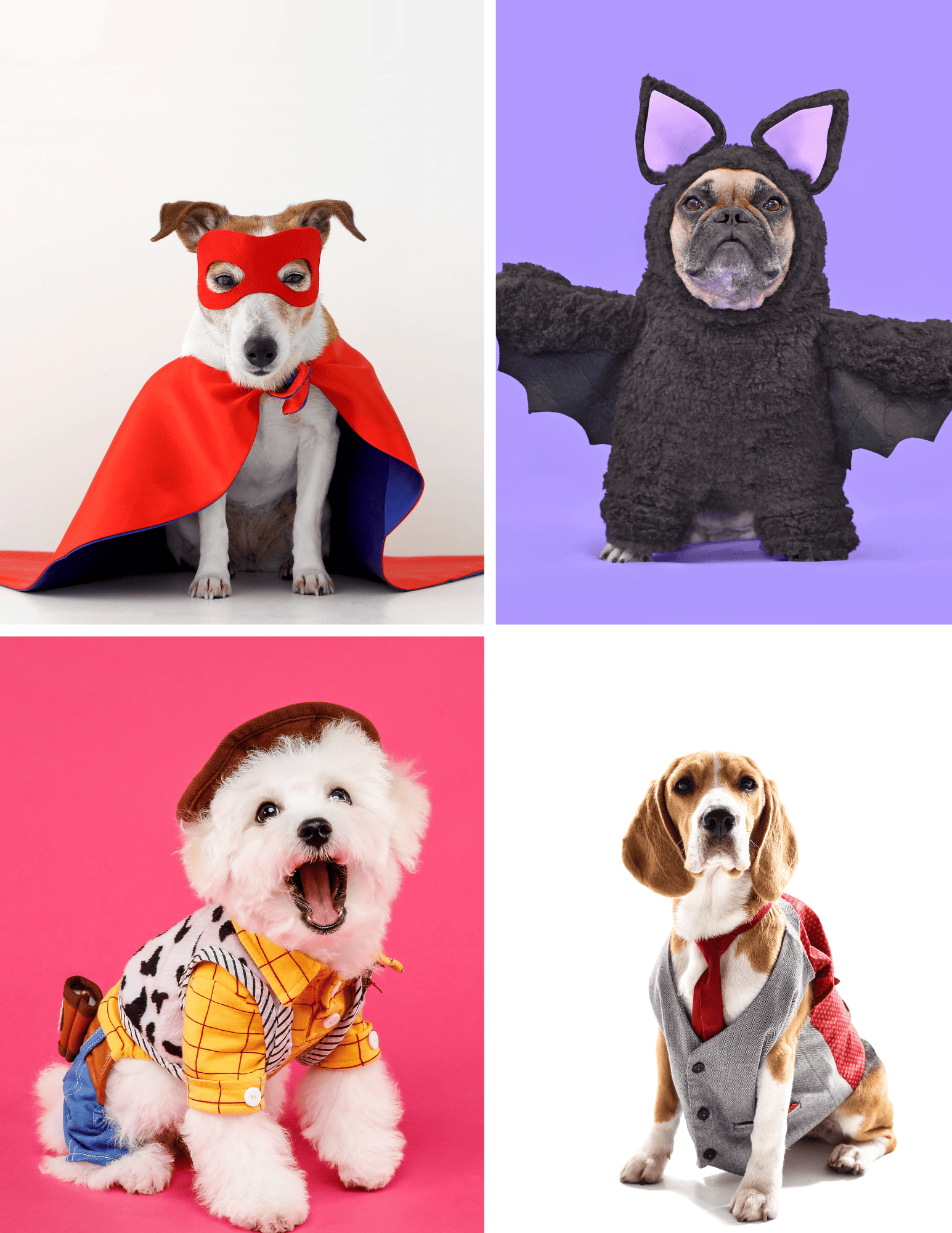 Doggie Costume Contest
Show off your dog's favorite halloween costume!
Voting Tuesday, Oct. 31st at noon until Thursday, Nov. 2nd at noon
Our Facebook fans will "vote" for the top 3 dog costumes. Winners will get…
-1st Place will get a $100 Fusion Credit
-2nd Place will get a $75 Fusion Credit
-3rd place will get a $50 Fusion Credit
You have 3 ways to enter this year:
Attend the Client/Dog Halloween party and have your dog's picture taken there. We will post the photo and enter your dog in the contest.
Bring your dog to daycare on Tuesday. We will take their photo and enter them.
Send a photo to Elizabeth@FusionPetRetreat.com before Oct. 30th. We will post the photo and enter it in our contest
The Rules…
You can enter by using one of the options above. We will post an album on our Facebook page with all of our entrants and their pictures on Tuesday, Oct. 31st at noon. Voting will then open and go through Thursday, Nov. 2nd until noon. After that we will announce our winners. 1 vote = 1 like or reaction, 1 share, or 1 comment. People can vote up to 3 times by doing each voting method. Share your dog's post with your friends to get more votes!
Daycare Halloween Party – Oct. 31st all day
This is our original Halloween Party! Bring your dog in for daycare on Friday, Oct. 31st. They will get to participate in a collection of spooky activities throughout the day designed to enrich and entertain your pup!
Pictures will be posted throughout the day on our Facebook page. On this day, clients will also receive a free report card of their dog's activities!