Private Lessons
We offer private lessons taught by our experienced instructors.
Fusion Pet Retreat is now offering private training lessons at our facility!
Private Lessons can be held in the comfort of a climate-controlled 11,000 sq. ft. indoor facility.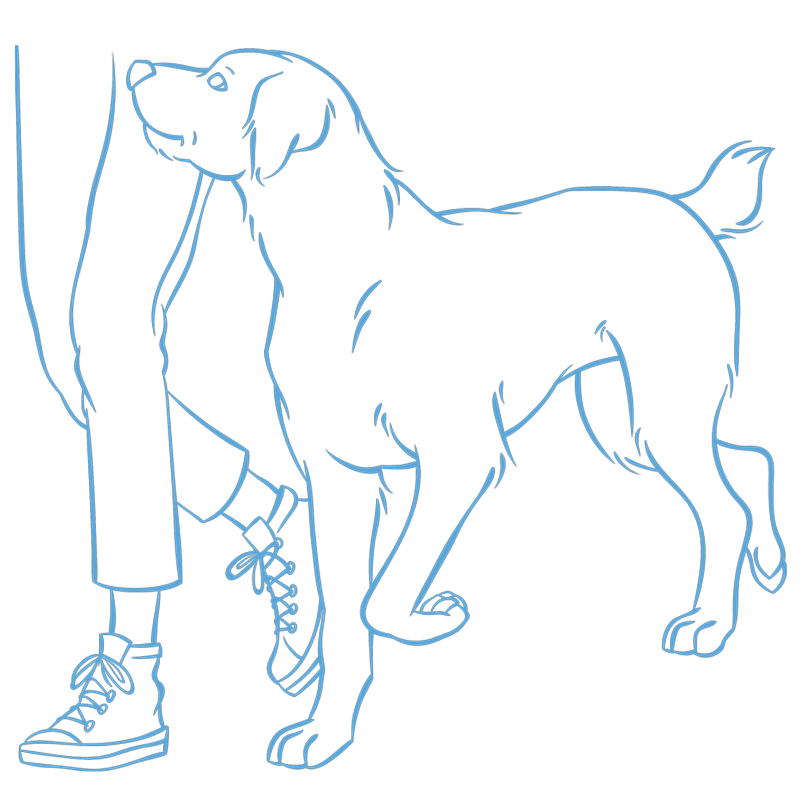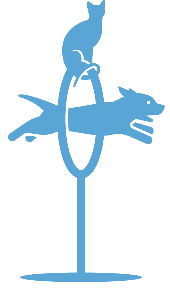 Private Lessons at Fusion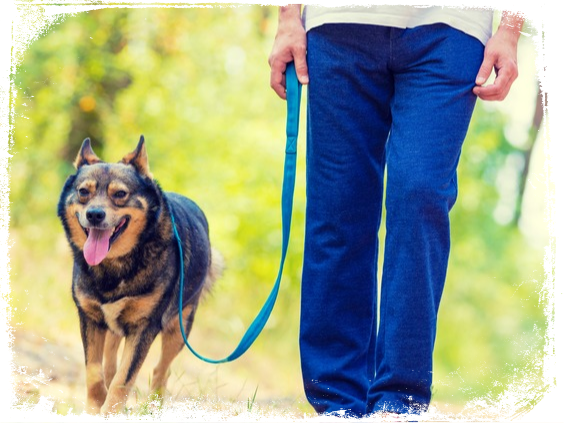 About our Private Lessons:
We offer private training lessons in our facility with our Training Director Megan Janning CPDT-KA. Whether you want to do private lessons supplementally in addition to classes or as a separate training opportunity to focus on specific issues.
All of our private lessons are taught by a Certified Professional Dog Trainer- Knowledge Assessed through the Certification Council for Professional Dog Trainers . We are able to help with basic obedience skills, household manners, and some behavior issues.
Private Lessons at Fusion
We offer 60 min. long private lessons at our facility in Minnetonka, Minnesota.
Cost: $135.00
Private Lessons in Your Home
We are only offering in-home private lessons for our current private training clients on a case-by-case basis.
Cost: $195.00
What Topics We Cover:
Fear and anxiety
On-Leash Reactivity
Pulling on leash
Jumping during greeting
Mouthy behavior
Coming when called
Destructive behavior in the house (that isn't associated with being alone or isolated)
Crate training
Housetraining
Demand barking
Obedience skills
Impulse control
Engagement and attention
Handling Issues (nail trimming, brushing ect…)
Puppy socialization help and proactive/preventative training/conditioning
Other training, manners, and socialization issues
Unfortunately, we do not offer private training lessons for the following issues but we can refer you to a qualified professional who does:
Human-Directed Aggression
Resource Guarding
Separation Anxiety
Dog-Dog Aggression
For a referral to a qualified trainer able to accommodate any of the above issues, please contact our Training Director, Megan Janning CPDT-KA at megan@fusionpetretreat.com 
Our Team
Fusion's passionate team of professionals take your pets specific needs seriously.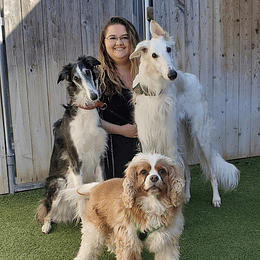 Megan Janning CPDT-KA
Training director & Grooming Manager
agility foundations instructor
Private Trainer
With well over a decade of professional training and behavior experience under her belt and a varied background working within the field- it's safe to say that Megan can help with most dog-related issues that you may have! She is lucky enough to share her life with her 11.5 year old Cavalier Oslund, 5.5 year old Borzoi Dwyer, 5 year old Borzoi Ava and has a Borzoi puppy on the way! In her free-time she shows her dogs in conformation, competes with her Borzoi in racing and lure-coursing and trains in agility.
Private Lesson FAQs
Frequently Asked Questions
What should I bring for my dog's lesson?
What to bring:
Small, high-value, training treats
Regular 4-6 foot leash
Flat collar/ martingale collar/ harness/ head halter
What is the cost?
In-Facility:
We offer hour long private lessons at our facility in Minnetonka, Minnesota for $135.00
In-Home:
We offer private lessons in your home (within 20 minutes of our facility in Minnetonka, Minnesota) on a case-by-case basis for current private lesson clients for $195.00
What training methods do you use?
Where do I go for In-Facility Lessons?
The main entrance- located at front of the building
What is the Cancellation Policy?
If you need to cancel or reschedule your private training lesson- we require that you give us notice 24 hours in advance of your scheduled lesson- otherwise you will be billed 100% of the cost of the private lesson. If you do not give any advance notice and do not show up for your scheduled lesson- you will be charged the full price of your lesson.
Do you offer Board and Train?
No. We are not able to offer Board and Train at this time.
How long are the Privates?
In-Facility:
60 minutes
In-Home:
60-90 minutes
How do I schedule a Private?